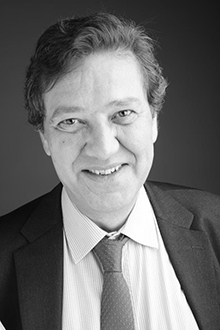 Arnaud Moquin has, for more than 30 years, supported companies with competition law, distribution law and consumer law issues, on acquisitions and on banking law matters, both in an advisory company and in disputes.
Arnaud has developed expertise in all contractual aspects of distribution and has, for many years, worked with direct sales companies. For more than 25 years, he has been an approved partner of the FVD (Fédération de la Vente Directe).
He also advises companies on competition law matters and business practices.
Arnaud also supports banking institutions with their credit and consumer law issues and with compliance issues.
Before founding OXYNOMIA Avocats Associés in 2015, Arnaud worked on a self-employed basis from 1986 to 2003, then as a partner at VATIER Law firm.
Arnaud holds a master's degree in general private law from Paris X Nanterre University, and has been a member of the Paris bar since January 1981.
Languages: French, English