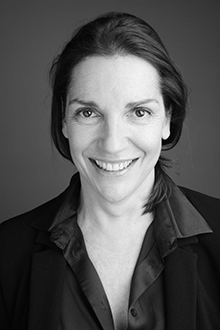 A specialist in employment law, social security law and social protection law, Montaine supports and assists companies and their managers in managing individual and collective employment relationships through an in-depth and rigorous understanding of their business activities.
Her considerable advisory and litigation expertise allows her to manage the issues faced by companies and their businesses with ease, and to anticipate risks.
Drawing on the experience she has gained, Montaine provides strategic and effective HR advice in the form of bespoke, practical solutions.
Before founding OXYNOMIA Avocats Associés in 2015, Montaine worked on a self-employed basis from 1991 to 2003, then as a partner at VATIER.
Montaine is responsive and pragmatic, and likes to work closely with companies and groups, regardless of their size, to support them and work effectively with them.
She holds a master's degree in business law and taxation from Parthéon-Assas University and has been a member of the Paris Bar since 1991.
Languages: French, English
Expertise