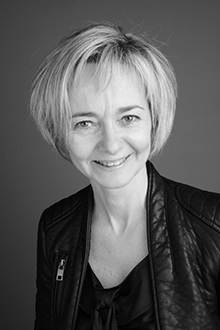 With more than 25 years' experience as a tax inspector and then as a lawyer, Sylvie Lerat advises SMEs and their managers on optimising their legal and tax positions and providing adequate protections to employees;
Sylvie holds a master's degree in business law from Parthéon-Assas University and a postgraduate degree in tax law from Parthéon-Sorbonne University. She has been a member of the Paris Bar and the French Institute of Tax Lawyers since 1999.
Before founding OXYNOMIA Avocats Associés in 2015, Sylvie spent seven years working in the National and International Tax Auditing Department as an auditor responsible for supervising banks, three years working on a self-employed basis, and ten years as a partner at STASI et Associés and three years at VATIER.
Sylvie regularly features in the LEADERS LEAGUE rankings, rated excellent for research and innovation taxation and research tax credits and for the taxation of non-profit associations and organisations, and received an award in 2018 for her rising team in tax disputes.
She is very well known for her relationships with tax authorities and for her expertise in tax litigation, assistance with tax adjustments and the tax aspects of transactions.
Languages: French, English